Over the weekend, ILAC invited industry leaders and innovators to discuss the future of international education. More than 130 international agents, colleagues and pathway partners joined the Zoom sessions to learn about ILAC KISS and how online learning will change the sector forever.
The sessions included demonstrations of typical ILAC KISS classes using Zoom, followed by candid discussions on the challenges and opportunities of studying English online.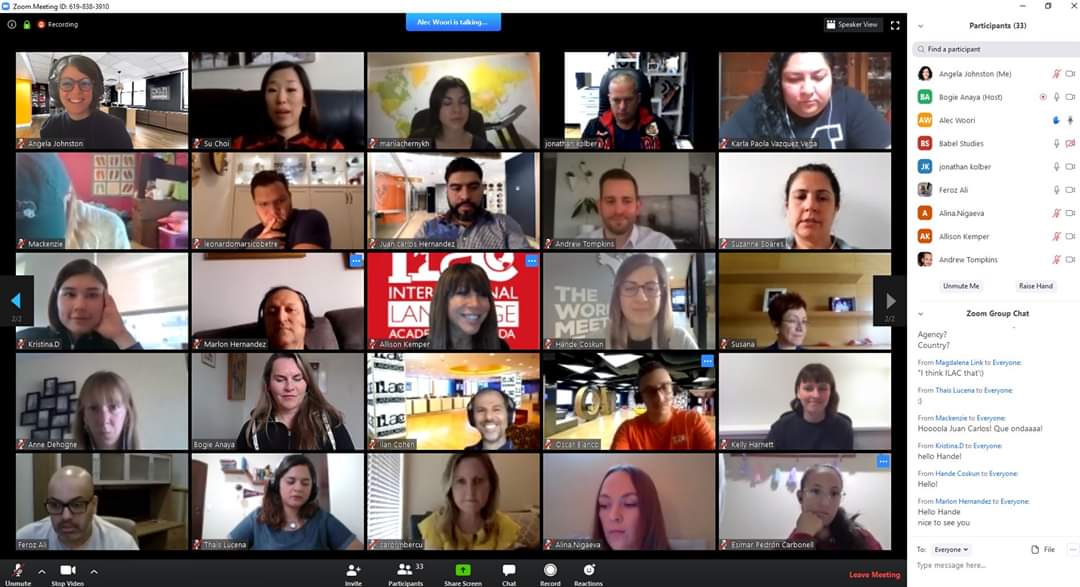 "We love that ILAC is offering something very valuable at affordable rates in these times of isolation," said Maria Castro, CEO of Linguland Education in Germany, who attended one of the sessions on Saturday. "Due to the platform's simplicity and the highly energizing, engaging teachers, it almost feels like the real thing! ILAC KISS is the perfect 'appetizer' for the live Canadian experience."
"For me, the future started last week," said Jonathan Kolber, CEO of ILAC, who led the discussions. "We are seeing an incredible demand in just one week for university pathways and work and study options through ILAC International College co-op programs. Students seem to want to start their studies from home and finish in Canada."
Two weeks ago, ILAC moved 2000 students into online classes and began a complete transformation of its operations. All classes are now run live and in real-time with teachers in Vancouver and Toronto using the same curriculum and learning outcomes.
International students already in Canada and others around the world can join classes to continue their English studies, complete pathway programs for entrance into university and college, engage with Canadian teachers, make new friends and stay connected.
For many students around the world who are feeling isolated and alone, ILAC KISS is a lifeline.
"Given the current situation in the world, connection with others is what's going to get us through this," said Kevin Fägner Santos of the PIE News, who joined a session from his home in France. "I really enjoyed the lesson and was amazed how quickly ILAC KISS came together. It felt so natural, like something that always existed."
For more information about ILAC KISS, contact [email protected]
As part of our ILAC's social responsibility, 10% of online tuition sales will be donated to the Red Cross to support communities affected by COVID-19.