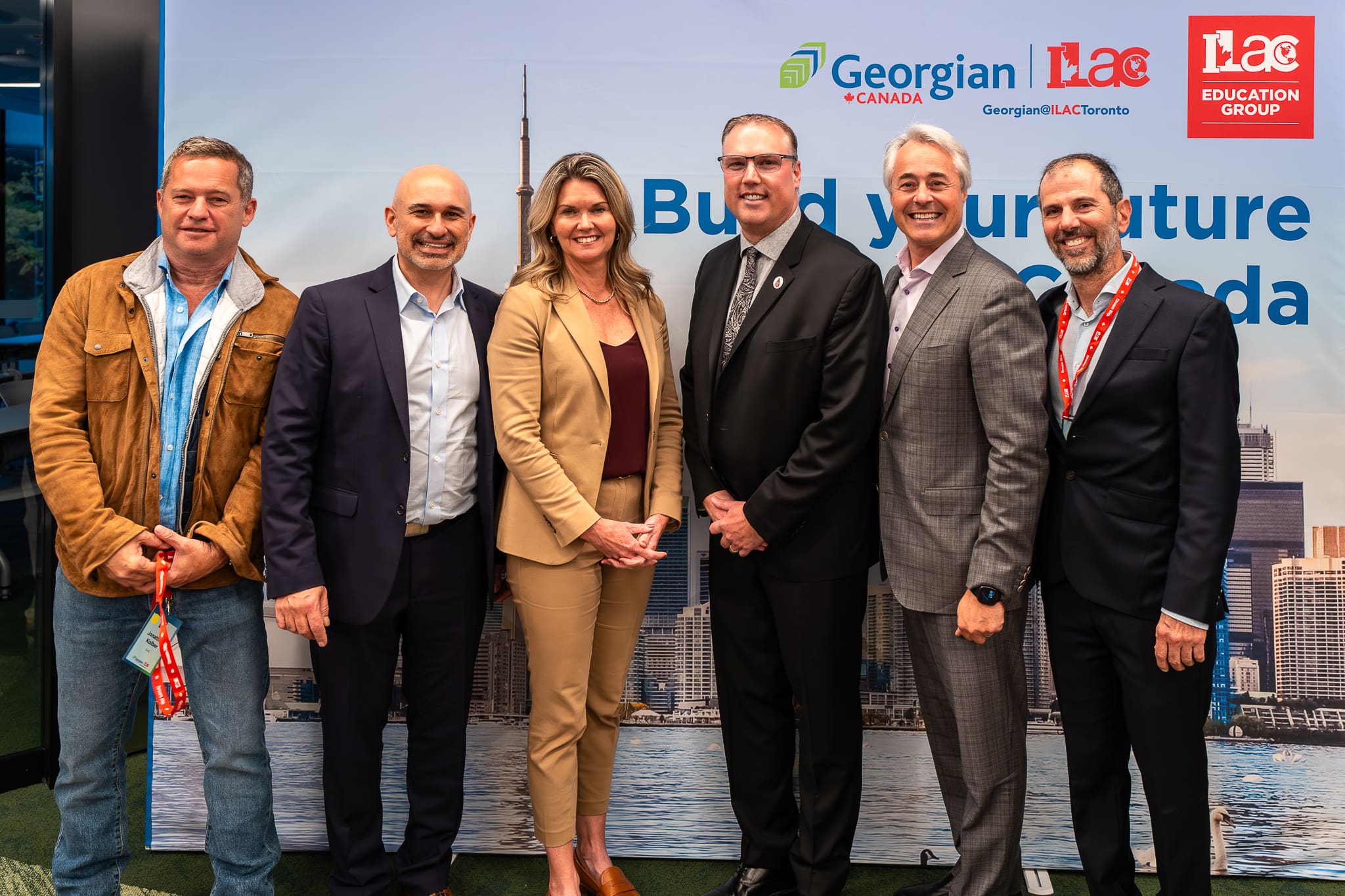 This month, ILAC celebrated the grand opening of its beautiful new Georgian@ILAC building at 120 Bloor Street East in Toronto. The Honourable Jill Dunlop Minister of Colleges and Universities joined the official unveiling of the new campus, which will serve thousands of international students.
"I am wishing the new cohort of students all the best as they navigate their new life in Toronto," said the Minister. "Cutting the ribbon signalled the possibility for international students to dream of building a future in Ontario."
The official opening started with a traditional blessing from an Anishinabe Knowledge Keeper or "Nanockashee" of the Chippewas of Georgina Island, followed by a ribbon cutting ceremony and campus tour. Students have already moved into the new building to complete diploma and post-graduate programs in business, computer programming and health services.
"At ILAC, we believe that a beautiful and functional environment plays a key role in learning," said John DeFranco, CEO of ILAC Education Group. "Our vision is to change the lives of international students through education, connection and community."
Since 2020, Georgian College and ILAC have partnered to provide international students with an excellent post-secondary experience at ILAC's downtown Toronto locations.
"Georgian College is proud to continue to strengthen our partnership with the ILAC Education Group," said Kevin Weaver, President and CEO of Georgian College. "This wonderful new student-centred building will enhance the Georgian@ILAC student experience."
Since its inception, Georgian@ILAC has created successful student outcomes, and the launch of the Canada Employment Forum has allowed ILAC to connect job-ready students with hundreds of employers across Toronto.
"This impressive campus is an example of our commitment to our partnerships with Georgian," said DeFranco. "It has allowed us to create a modern urban learning environment that inspires our students, faculty and staff every day."